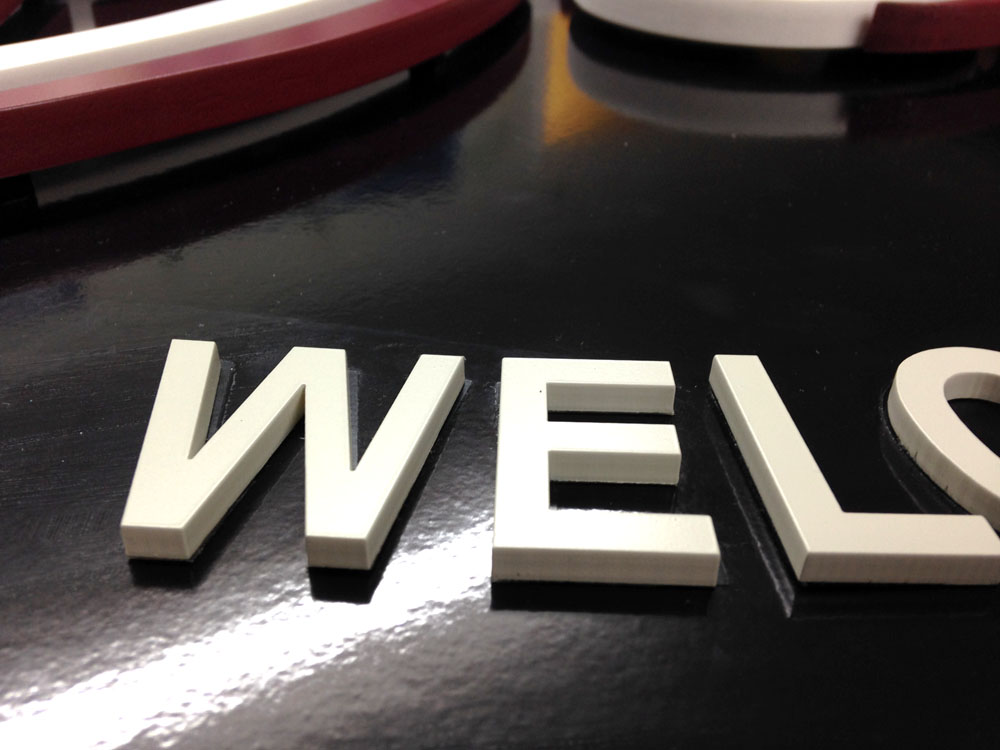 CNC Engraving and Cutting
Bugden Signs offers CNC engraving and cutting on a large number of substrates. We operate a laser cutter as well as a CNC router. Both offer superior results with computer-aided software. This produces accurate and detailed designs. This duo of equipment means that there is no job too big or too small!
Laser Engraving
Acrylic – cast and extruded
Acrylic – mirrored
Stainless Steel
Aluminum – anodized
Brass – painted
Glass / crystal
Leather
Marble
Melamine
Rubber stamps
Wood
Plastic – micro surfaced
Cork
Corian / avonite / fountainhead
Delrin (seal press)
Matboard
Vinyl
Wood inlays – veneers
Door plates
Name tags
CNC Routering
Bugden Signs operates a CNC router machine. These multi-purpose routing machines will cut all types of plastics, woods, foams and non-ferrous metals. Therefore, when we produce a set of channel letters, the acrylic faces are an exact match to the metal backs. Consequently, your job is the absolute best it can be!
Acrylic – cast and extruded
Acrylic – mirrored
Aluminum – anodized
Brass – painted
Melamine
Wood
Plastic – micro surfaced
Cork
Delrin (seal press)
Matboard
Wood inlays – veneers
Door plates